You can find the Legal Entities section in Settings > Organization Settings > Organization Details.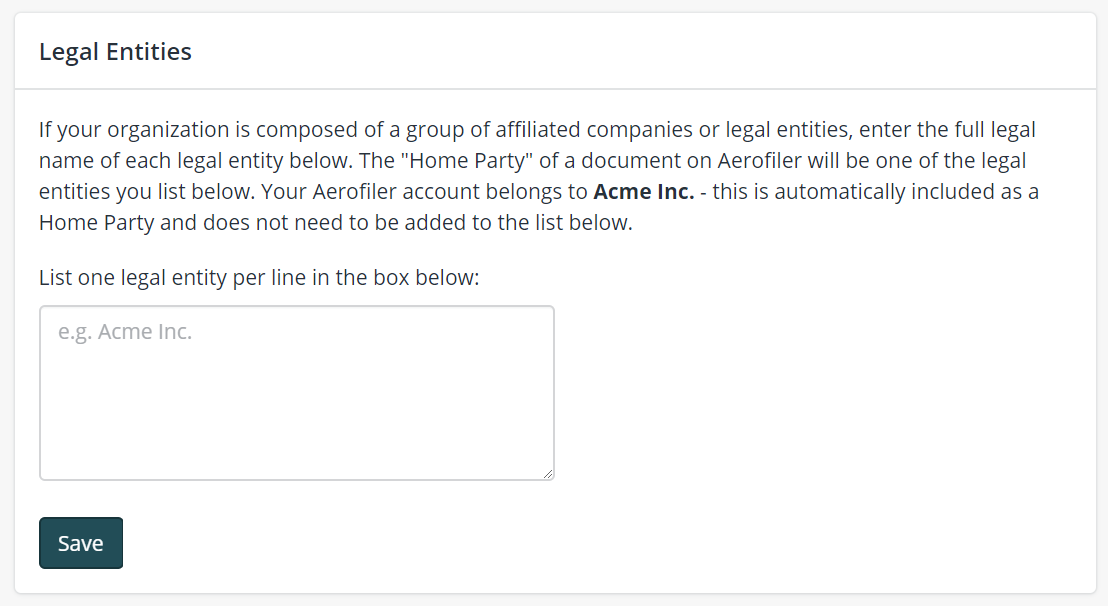 When you upload a new document, we try to automatically detect the parties to that document. If you enter a list of your organization's legal entities (using their full legal name) in the Legal Entities section, we will try to match the party names in the document to one of the names in the Legal Entities list. If we find a match (based on similarity - it does not need to be an identical match), we will use the full legal name listed in the Legal Entities list for that document's "Party" field.
The benefit of this is that you introduce consistency in your data. For example, if you have a subsidiary called "Acme, Inc." but a document shows your subsidiary name mistyped as "Acme Inc." (missing a comma), Aerofiler will nonetheless record the "Party" for that document as "Acme, Inc."
If you are entering a Party manually in a document table, we will automatically suggest matching entities from the Legal Entities list as values. For example: